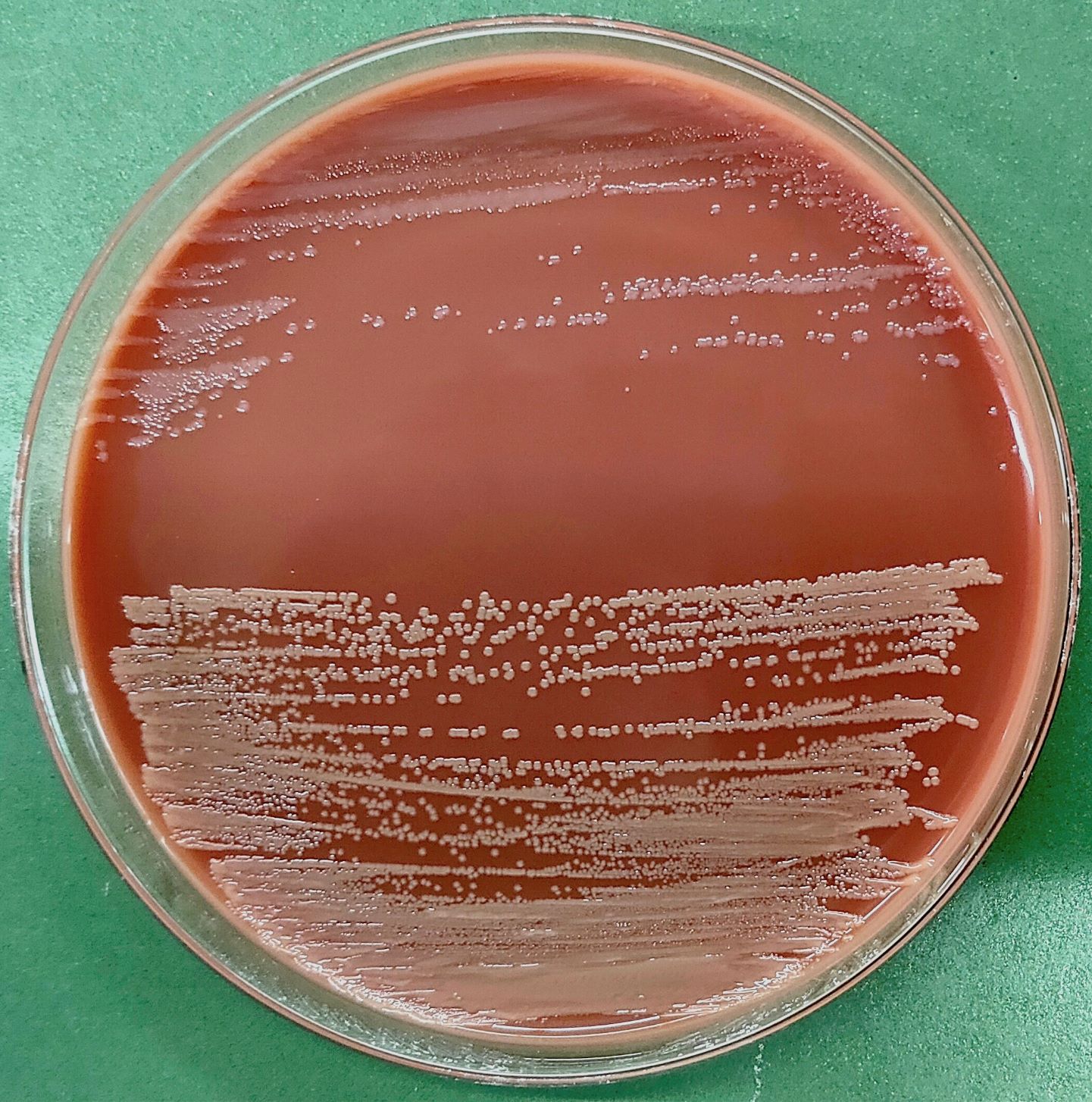 Contents of presentation
Recently, due to the diversification of sexual behaviors, cases of gonococcal infections have been reported not only in the urethra and cervix, but also in non-genital organs such as the pharynx and conjunctiva.
Neisseria gonorrhoeae
is a well-known causative agent of sexually transmitted diseases. Gonococcal conjunctivitis is a serious disease that can lead to corneal perforation and blindness if treatment is delayed. Gonococcal infections other than those affecting the genitals, especially those caused by oral sex, are often asymptomatic; hence, gonococcal infections of the pharynx may go unnoticed and become problematic later. In 2013, the U.S. Centers for Disease Control and Prevention raised the hazard level of the drug-resistant strains of
Neisseria gonorrhoeae
to the most serious "urgent threats" level. In the following year, the WHO issued a warning that
Neisseria gonorrhoeae
had become resistant to third-generation cephalosporins antibiotics (ceftriaxone; Rocephin®), making it the most notable antibiotic-resistant strain in the world.
Neisseria gonorrhoeae
is classified as a member of the genus
Neisseria
, which is endemic to the oral cavity. When
Neisseria gonorrhoeae
infects the pharynx, certain gene regions are altered (mutated) due to the gene transfer from those strains of
Neisseria gonorrhoeae
that are commensal bacteria in the oral cavity. This can be attributed to a special property of
Neisseria gonorrhoeae
to receive genes known as its natural transformation ability. This change (mutation) is thought to be a factor in the development of resistance to ceftriaxone, the last trump card in the antibiotic treatment of gonococcal infections.